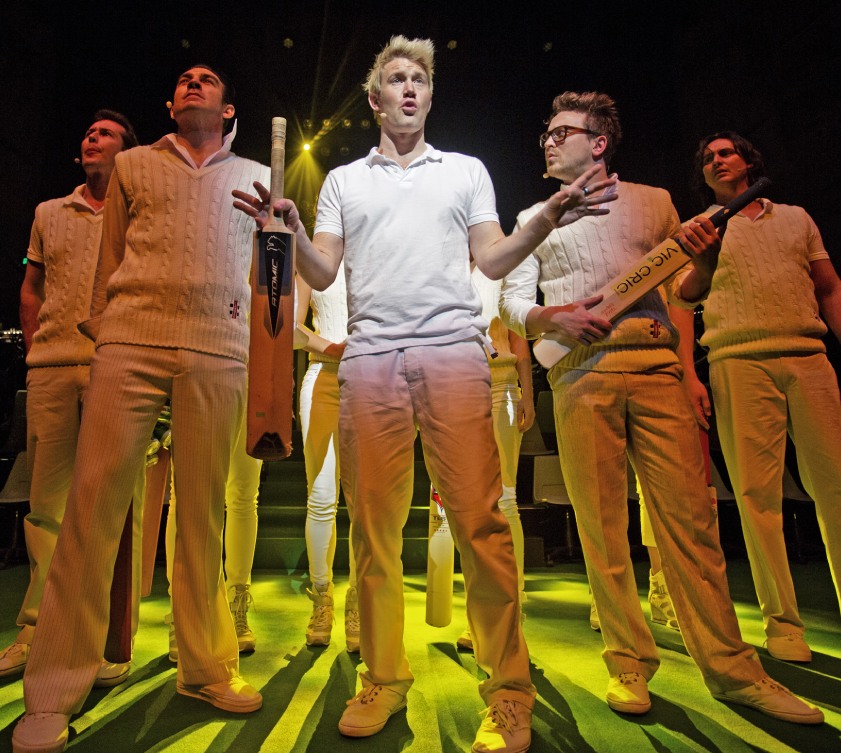 Should classical music and sporting events spend a lot more time together? The idea that football and opera music go together like strawberries and cream was something that was posited over two decades ago, as long as the football was taking part in Italy and the opera music was Nessun Dorma being sung by The Three Tenors. Since then, major sporting events have always tried to add classical music to the broadcasting mix. In the following article, we are going to take a look at the link between classical music and sport.
Operas Inspired by Sports
As far as we are aware (and we would like to be corrected if we are wrong), there are no operas that are inspired by sports. However, the biggest sporting events in the world have adopted classical music into their broadcasting, and below we have given you the best examples of classical music being used at sporting events.
Handel – Zadok the Priest
Football fans are probably looking at the name of this piece of classical music right now and think that they have no clue as to how it goes. However, if you have ever watched a Champions League match, you will definitely know it. Handel's coronation anthem was adapted by British composed Tony Britten and it has become one of the most popular and recognizable classical music pieces in the footballing world. This has been the opening music to every Champions League broadcast since 1992. Every football fan turns up the volume when this beauty comes on.
Prokofiev – The Montagues and Capulets
For more than 15 years now, Sunderland football club have walked out onto the pitch at the Stadium of Light to Prokofiev's vibey and dark theme from Shakespeare's Romeo and Juliet. If you are not a fan of Sunderland, then there is a good chance you have not seen them do this since they are now in the lower leagues of English football, but if you are a fan of The Apprentice then you have definitely heard this stunning piece of music as it is Alan Sugar's entrance music. There is more chance that you have heard it from the latter than the former.
Puccini – Nessun Dorma
Many tenors have sung this famous song, but none have managed to sing it as well as Pavarotti, Carreras, and Domingo did on the eve of the 1990 World Cup. This is what we touched on briefly in the introduction to this article, and their performance of this opera song was so great that they were even asked to perform it against the opening ceremony of the 1994 World Cup.
Rogers and Hammerstein – You'll Never Walk Alone
This song has been adopted by the fans of Liverpool and it has become an unmistakable part of their identity. This song developed deeper meaning after the 1989 Hillsborough disaster, and when a packed Anfield is singing this song to the rafters, you would have to be non-human to not have shivers down your arm. Andrea Bocelli has also done a stirring rendition of this song, and we really do recommend you give it a listen if you have not heard it yet.
Monk and Lyte – Abide with Me
Since way back in 1927, the first and final verse of "Abide with Me" has been sung at the final of the FA Cup around fifteen minutes before the match starts. The song was written by Henry Monk and the final words of the hymn are "in life, in death, O Lord, abide with me", which fits in a football match because many seem to see it as a matter of life and death.
Cricket Opera
Once again, there are no cricket operas around at present, but there is one song that has become synonymous with English cricket and that song is Jerusalem.
This song was written by William Blake in the form of a poem as part of a preface to his epic poem, Milton: A Poem in Two Books, and then in 1916, Sir Hubert Parry, an English composer, added the music. It is now consistently voted as the UK's most favourite song, and many would like to be England's national anthem instead of God Save the Queen. It has been adopted by the England cricket team and their fans, much like You'll Never Walk Alone has been adopted by Liverpool football club.
Whenever the England cricket team walk out onto the pitch during a home match, they do so with a talented opera singer singing this beautiful hymn. Then, throughout the match, the Barmy Army will break into their own rendition of this song as can be seen by opera soprano Lesley Garrett singing at Lords – you will definitely want to have a listen to this.
Similarities between Opera and Cricket
If you were to go up to some random person in the street and ask them what the similarities are between opera and cricket, you would probably get a quizzical look before they hurry away as quickly as possible. However, it is not as stupid a question as you think. So, let us have a look at some of the similarities that exist between opera and cricket. In fact, you can apply all of the following to all sports, not just cricket.
To be a great opera singer you need to practice a lot, and this is the same for anyone who wants to be a great cricket player. Yeah, there are some opera singers and cricket players with natural talent, but even they have to practice regularly if they want to make the best use of the talent that they have been given.
You cannot give up if something goes wrong when you are singing or playing a game of cricket. People have paid good money to watch you perform, so you have to do your best to overcome whatever obstacles are thrown your way. The sign of a good opera singer or cricketer is how well they cope with adversity.
Momentum is important in both Opera singing and when playing cricket. When a singer or cricket team loses momentum, then their performance starts to suffer as a result.
There are high levels of stress when performing opera and playing cricket. Both singers and sportsmen and women have a constant pressure to perform. This stress can lead to mental health conditions that might not be noticeable to any of their followers. Opera sings have to commit to long rehearsals, unstable employment, and accept criticism from peers and audience members. Sportsmen and women have to do constant heavy training and endure criticism from fans and media every week.
Shane Warne: The Musical
Those of you among us who are cricket fans will certainly have heard of Shane Warne. For those of you who have not, then he is one of the best spin bowlers to ever grace the game of cricket. When he retired from the sport, he did so with more than 700 Test wickets to his name. When he was playing at the top of his game, there were not many batsmen who could cope with him.
As well as being a great cricketer, he is also a very good pundit and commentator thanks to his larger-than-life persona. It is this persona, which caused him to be involved in plenty of controversy during his career, that also led to Eddie Perfect, an Australian singer, songwriter, and comedian to create Shane Warne: The Musical.
This musical gives an in-depth and humorous look at Warne's controversial career and his roller-coaster of a life with plenty of gospel, opera, rock, and soul music thrown in. You might even be surprised to find out that there is some Bollywood music in there too.
The musical is made up of two acts. The first act covers Warne's decision to become a cricketer instead of an Australian rules footballer and his marriage, while the second act deals with his infidelity, drug offences, and his dealings with John the Bookmaker.
Warne himself was originally a bit skeptical of the musical, but after he sat down to watch it, he gave his approval and said that it was made in a respectful and sympathetic manner and that they managed to capture his fun and larrikin side. It also got praise from the big media outlets, so if you ever get a chance to see it, you should definitely give it a watch if you are a cricket fan.
Bet on Cricket Online
Shane Warne loves a bit of a gamble, that is no secret. In fact, he has been the brand ambassador for a number of online betting sites.
There is one thing that you can do with cricket that you cannot do with opera, and that is bet on it. If you like to bet on cricket, then you will be glad to hear that there are plenty of online cricket betting websites that will be able to fulfill all of your cricket betting needs.
Above we mentioned that a part of the Warne musical deals with the controversy surrounding his dealings with a guy that became known as John the Bookmaker. He was an Indian cricket betting fan that offered money to Warne and Mark Waugh in exchange for some inside information so that he could be more successful when he bet on cricket. While both players admitted to supplying him with information on more than one occasion, both denied that they had bet on cricket themselves. They were both eventually fined an unspecified amount by the Australian Cricket Board. To this day, there are many that do not that they did not do any cricket betting themselves, but it was something that was never proven. So, as the saying goes – innocent until proven guilty.
When it comes to online cricket betting, there are many great bookmakers that you can open an account with. However, not all bookmakers have been created equally. In our opinion, the following bookies are the best around at the moment when it comes to making a bet on cricket.
Betway
Unibet
888sport
Funbet
Betiton
Ladbrokes
LeoVegas
Bet365
Why do we recommend you to bet online at these eight bookmakers?
Well to start with, they come with enticing welcome bonuses, meaning you can bet on cricket without risking any of your own money. Additionally, they all come with a plethora of cricket betting markets and competitive odds, which are very important when you want to bet on cricket. To top it all off, they have all the most popular payment options and a customer care team that cares. If you bet on cricket at any of these bookies, you will have the online cricket betting experience you are after.
The Different Cricket Betting Markets
So, when you bet on cricket, what are the different markets that you will encounter? Well, it is fair to say that cricket has more markets than most other sports, which is why it has become such a popular sport for people to bet online on. The plethora of betting markets that you can choose from ensures that you will never end up bored.
Below we have listed the most popular betting markets for cricket:
Team to win the match
Team to win the tournament
Player of the series
Player of the match
Player of the tournament
Next mode of dismissal
Number of runs to be scored off next ball
Number of runs scored by a team
Number of total runs in a match
Top batsman
Top bowler
Number of 6s in the game
These are just a selection of the markets available. We recommend you check out the cricket sections of some of the aforementioned bookies and see what other cricket markets you will find at the best bookmakers. Maybe when you are cricket betting next, you should think about playing some opera in the background to enhance your experience.

Posted by: V8tu8J5oqdA9dXyi on April 26, 2021 previous - next