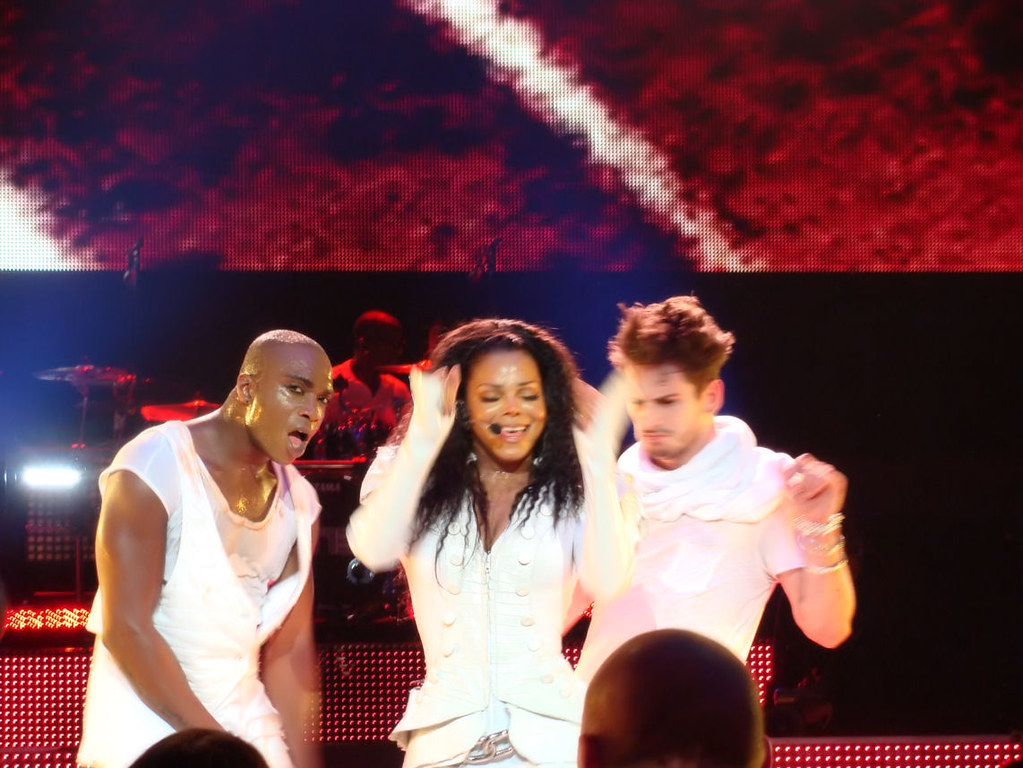 Using other music elements in another genre is as old as man itself. There have been several crossing from one genre to another and even infusing styles and patterns into one another. Operatic or what some singers call popera are pop music based on opera foundations. There have been some moral debate about how many styles and themes should be transferred to another genre and how logical it sounds. But as long as fans get good sounds, it is doubtful they will mind.
Luciano Pavarotti was one of the first crossover musicians who moved from Opera to pop. Others inspired by him includes the enigmatic Andrew Bocelli, the amazing Sarah bright man, Josh Groban, Placido Domingo, the Irish group (Celtic Woman), Emma Chaplin, IL Divo amongst others. Today, we are going to look at the 10 pop songs that have been inspired by opera.
Janet Jackson—Someone to call my lover/Eric Satie—Gymnopedie No 1
If someone had informed Eric that his opera No 1 will be used to produce pop, he wouldn't have believed it. Not only did it materialize, but it was also used by one of the popular members of the Jackson family. Janet has a good understanding of pop techniques, and she was able to combine movements and tones effortlessly.
Santana-Love of My life/Johannes Brahms—Symphony No 3 in F Major
Well, we can't call it musical theft (practically), but Santana used a huge element from Brahms work in her song and no one will guess (except us of course) because it all sounds nice. Brahms symphony is visible to those with keen ears, but then as long as a song sounds great, no one cares about the source. The sound was received warmly by both pop and opera lovers.
Pet Shop Boys—Love is Bourgeois construct/Micheal Nyman—chasing sheep is best left to Shepard
Once the most popular group in Europe, these boys (men) are blessed with good voices. This is one of the best songs of the group. It almost looks perfect, until a close look at the verses shows that there were indeed some lines from Nyman's song. At least they should have given him credit for the song. Nevertheless, it was a wonderful blending of popera.
Queen— It is a hard life/Ruggiero Leon Cavellio—Pagliaco Act 1
British great band Queen came with a bang and then slowly their fame reduces. One may wonder what is going on with the group? It seems they got off the grid for some time. Well, how they carefully crafted the melody off Cavellios, Pagliacci is still a mystery. It was a smart move by the group as the infusion was great. The song got over five million views on YouTube, and they sold up to 3 million albums.
Coldplay-till thy kingdom come/William Duckworths— The time curves prelude Book 1
Coldplay has been known to dish out great and original songs. However, this time, the British rock band had a field day using the theme of Duckworth's song to craft their song. Not that he would have minded anyway, but the many the transformations the band used with his song, leaves one confused. Can't they just use the original theme? The song was nice anyway and quickly sold out.
Sia-Breath Me/Philip Glass-Metamophis one
Sia is one of the best singers of her time, the titanium crooner was amazing wherever she went to sing and has a nice voice. But we can't forget how she brilliantly reworked Philip glass song. It is not clear of Philip won't have a mind, given the fame that Sia has given to the song. It is still a doubt of Philips knows that his song has inspired someone.
Vitamin C—Graduation (friends forever)/Johan Pachelbel—Canon in D major
Who can forget the enigmatic and beautiful Vitamin C? She has a penchant for taking opera themes and patterns in her songs, but how she infused elements from Johan D major is admirable. We can't call that a theft technically, she just borrowed some theme, we hoped she returns it back though (lol). She is one of the great artists and best voices out there. However, she has gone cold over the last few months, we hope to see more of her before the end of the year.
Belfast—Orbital/Hildegard von Bingen—O eucari in leta via
The sonorous and talented Belfast is one of the best pop singers out there Discovered by David Holmes, Belfast has produced a variety of good songs like Orbital. Song lovers should understand that much of Belfast Orbital song is based on von Bingen leta via. Slow movements and nice beats are major features of both pieces of music.
Also, for the eagle-eyed detectives, some lines are exactly the same. It seems as though she changed the theme a little, but it isn't perfect. We learned is currently cooking something for his fans before November ending, hope this will be original.
The white stripes—Seven nation army—Anton Bruckner—symphony No. 5 in B flat major
American rock band known D the white stripes came up with seven nation armies and the views were great. What many listeners didn't observe was a similar intro and beat with Bruckner symphony. We are obviously sure there is a connection somewhere, as there are too many similarities. The band has since stepped up, releasing good songs regularly despite the covid pandemic.
Phil Collins-A groovy kind of love (remaster 2016)/muzio Clementi-keyboard sonatina in G major
Oneof the all-time greatest pop musicians. With Phil, you know you will get value for your money. But even the best is inspired by someone. Phil Collins admitted in recent interviews that his 2016 song was heavily based on keyboard elements of sonatina. What we don't know, however, is if he gave credits to the composer. He still remains one of the best complete artists of our time.

Crossing over from Opera to pop or mixing opera themes with pop is a wonderful thing. Though opera has been passive for some time and pop has grown in bounds.

Musicians can't deny the presence of elements of one genre in another. However, credits should be given to the original composer. This article has done justice by listing popular pop songs inspired by opera, if you have any suggestions or objectives, the floor is yours.

Posted by: Alex Smits on October 5, 2020 next